Who we are
Teamwork as an artform
Our company is an experienced and passionate group of designers, developers, project managers, writers and artists. Every client we work with becomes a part of the team. Together we face the challenges and celebrate the victories.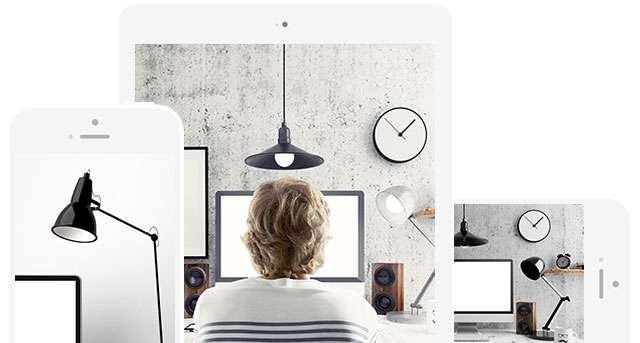 RESPONSIVE & RETINA-READY
It means whether the visitors are on a mobile phone, tablet, or desktop computer, your site will maintain a look that is clean, simple and amazing.
We create SEO (Search Engine Optimization), Social Media, and Content Marketing strategies to grow your online audience and increase conversions.
Our team will provide you excellent support. We will guide you through all the problems. And you'll get every new created updates.
Great Job Guys! I have had to buy 5 more trucks to keep up with the amount of work we are getting from our new website. I had no idea business would be like this or I would have done this along time ago.
Jack Smith, J company
Unique service. Suarez not only produce a wonderful product - They guide you through making the product work for YOU! Responsive layout and responsive staff... Could you ask for more?
Ashley S.
I just wanted to Thank you guys again for the work you did on our website. I just finished updating some pictures in my gallery and it was so user friendly. I wanted you to know how pleased we are with your work.
James Dean
Our works
LET US BLOW YOUR MIND
WORK is our favorite four letter word. It's also what defines us as a user-centered design company. Each project we work on is like a snowflake – each solution we craft is custom tailored to your unique challenges.
Our project starts with collaboration. We learn everything about you and collectively define the project
Learn more
Features
These are our special things
Every project is unique, but they all start with one thing in common: we want to know everything. The only way to solve a problem is to understand it from every angle. Luckily, we've got a proven process to quench our insatiable curiosity.
Your participation from start to finish is crucial. We rely on your expertise and feedback throughout the process.
Success starts with trust. Throughout the project you'll always know exactly where things stand and where they're headed.
Every project is assigned a dedicated project manager to keep things on target and keep you informed.
Besides being great designers, we are technical experts. We know and use the right tools every day.
Once we know and have agreed on your story, and how we'll tell it, we sketch out the sections and overall architecture.
Who is your competition and what are their strengths? What opportunities exist for you to stand out?
Good SEO happens when a site is being built. But we can also help improve your existing site's SEO.
We also create sophisticated, yet simple company Intranet sites to help clients connect with employees.
MEET THE TEAM
OUR PEOPLE ARE AMAZING
Our company is a nimble team of dedicated designers, developers and strategists; compelled to help guide users people down the right path. Through key research and analysis, innovative ideas, and interactive design, we help organizations design intuitive online experiences that generate business.
OUR BLOG
WHAT'S YOUR STORY?
Every picture tells a story, and we want to help our clients tell and sell their great stories. We follow a careful process to understand your business, offerings and objectives. We create sites that fit and support your brand, engage your users and help grow your business.
Get connected
We are social
You can easily reach us on one of the social media.